Welcome!
Welcome to the First Congregational United Church of Christ website. We're happy that you have come to visit our site to learn more, and hope you will visit us in person (if you haven't already). Our church is a faithful community of believers, who seek to follow Christ, serving God in love and faith.
Our history in Norfolk is long. Our predecessors organized in 1870, joining the United Church of Christ in 1957. We will celebrate our 150th anniversary in 2020. During that time, we have been known as First Congregational Church and First Congregational United Church of Christ, but our fundamental beliefs have remained the same: Loving God and loving neighbor.
"No matter who you are, or where you are on life's journey,
you are welcome at First Congregational United Church of Christ."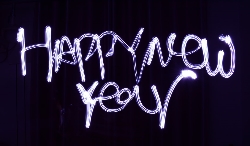 "Glory to God in the highest heaven,
and on earth peace among those whom he favors"
- Luke 2:14
To greet God-made-flesh, the angels sang about peace on earth. It has been over 2,000 years since Jesus' birth, and the search for the fullness of peace goes on.
Early in worship, we share the peace of Christ with our neighbors, repeating Jesus' words, "Peace be with you". At the conclusion of worship, the last word is "peace" as we go out into the world.
We Christians need to celebrate peace. And if we want peace we must do things that make for peace.
Paul urges us to
"Do nothing from selfish ambition or conceit, but in humility regard others as better than yourselves. Let each of you look not to your own interests, but to the interests of others." (Phillippians 2:3-4).
And a Hindu master once said that everytime we put ourselves first we are making war.
When we learn to live for our faimly, our friends, our country, our world, then--and only then--will there be peace on earth.
How will you work for peace this year?
-In gratitude to the reflections of Mother Gail Firzpatrick,
Seasons of Grace
Youth Mission Work at Pine Ridge Reservation, S.D.

Our Photos
Come see a slideshow of our wonderful community, and get a glimpse of some of the many activities that take place at First Congo UCC.
Meet First Congregational United Church of Christ
Come to the About Us section to meet the staff and clergy, and find out what we're all about!
Save
Save
Save
Save
Save
Save
Save
Save