Welcome!
Welcome to the First Congregational United Church of Christ website. We're happy that you have come to visit our site to learn more, and hope you will visit us in person (if you haven't already). Our church is a faithful community of believers, who seek to follow Christ, serving God in love and faith.
Our history in Norfolk is long. Our predessors organized in 1870, joining the United Church of Christ in 1957, and we will celebrate our 150th anniversary in 2020. During that time, we have been known as First Congregational Church and First Congregational United Church of Christ, but our fundamental beliefs have remained the same: Love God and love neighbor.
Thanks to
First Presbyterian and Trinity Episcopal Church who joined with us to create an awesome VBS in June 2019!
"Life is wild. God is good. ROAR!"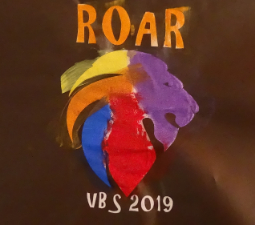 Youth Mission Work at Pine Ridge Reservation, S.D.

Our Photos
Come see a slideshow of our wonderful community, and get a glimpse of some of the many activities that take place at First Congo UCC.
Meet First Congregational United Church of Christ
Come to the About Us section to meet the staff and clergy, and find out what we're all about!
Save
Save
Save
Save
Save
Save
Save
Save