Welcome!
Welcome to the First Congregational United Church of Christ website. We're happy that you have come to visit our site to learn more, and hope you will visit us in person (if you haven't already). Our church is a faithful community of believers, who seek to follow Christ, serving God in love and faith.
Our history in Norfolk is long. Our predecessors organized in 1870, joining the United Church of Christ in 1957. In 2020 we celebrated our 150th anniversary. Over the years, we have been known as First Congregational Church and First Congregational United Church of Christ, but our fundamental beliefs have remained the same, to increase LOVE of God and neighbor.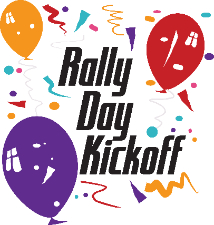 Sunday, September 10, 2023
Kick off to a new church program year!
CONCERNING COVID-19 / UPDATED Sumer 2023
If you are sick, at risk, or live with someone who is at risk, we encourage you to stay home. Worshipers may choose to maintain social distance or wear a mask through worship -- it is your choice. Fellowship hour is open to all immediately after worship.
Follow this space, and our Facebook page for updates. https://www.facebook.com/First-Congregational-United-Church-of-Christ-660394054045693/

Though we had been limited by covid-19 for three years plus, Pastor Jackie, Susan, our leaders are here for you. Please let us know of your needs and concerns. We are grateful that Covid-19 has become more manageable and will continue to monitor the situation.
Youth Mission Work at Pine Ridge Reservation, S.D.
Our Photos
Come see a slideshow of our wonderful community, and get a glimpse of some of the many activities that take place at First Congo UCC.
Meet First Congregational United Church of Christ
Come to the About Us section to meet the staff and clergy, and find out what we're all about!
Save
Save
Save
Save
Save
Save
Save
Save