Welcome!
Welcome to the First Congregational United Church of Christ website. We're happy that you have come to visit our site to learn more, and hope you will visit us in person (if you haven't already). Our church is a faithful community of believers, who seek to follow Christ, serving God in love and faith.
Our history in Norfolk is long. Our predecessors organized in 1870, joining the United Church of Christ in 1957. In 2020 we are celebrating our 150th anniversary. Over the years, we have been known as First Congregational Church and First Congregational United Church of Christ, but our fundamental beliefs have remained the same: Loving God and loving neighbor.
"No matter who you are, or where you are on life's journey,
you are welcome at First Congregational United Church of Christ."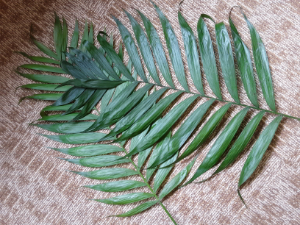 Thanks to all who participated in Drive-Through Palm Sunday, April 5
along with your donations to One Great Hour of Sharing,
Stay healthy, stay hopeful.
The Easter Egg Hunt scheduled for April 4 has been cancelled.
The annual event is sponsored by Trinity Episcopal Church, First Presbyterian Church,
and First Congregational United Church of Christ
with generous funding from Trivent Financial.
CONCERNING COVID-19
To align with our community and public health department recommendations for Covid-19, First Congregational UCC has cancelled worship services and Sunday School until further notice.
Follow this space, and our Facebook page for updates. https://www.facebook.com/First-Congregational-United-Church-of-Christ-660394054045693/

Though the ways we connect face-to-face has been limited, Pastor Jackie, Susan, our leaders are here for you. Please let us us know of your needs and concerns.
***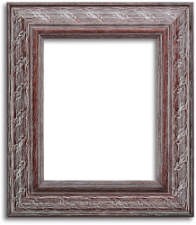 Entering the Passion of Jesus
Picturing Ourselves in the Story
The events of Christ's Passion, that take place during the last week of Jesus' life, often don't receive enough time in our worship and study. Weeks often move so quickly through Palm Passion and Easter we seldom get to take in the drama.
This year for Lent, we focus on the passion story and image where we fit in that story. The drama of Jesus' last days take place in Jerusalem—each week we will spend time in the places and spaces Jesus walks and reflect on the risks he takes as he moves closer to the cross.
Youth Mission Work at Pine Ridge Reservation, S.D.
Our Photos
Come see a slideshow of our wonderful community, and get a glimpse of some of the many activities that take place at First Congo UCC.
Meet First Congregational United Church of Christ
Come to the About Us section to meet the staff and clergy, and find out what we're all about!
Save
Save
Save
Save
Save
Save
Save
Save