Church History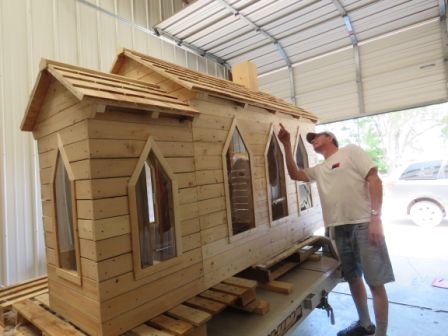 Gene Kroeger inspects his replica of our first building for the Norfolk 150th parade, July 4, 2016.

First Congregational United Church of Christ, founded in 1870, has a rich history. We were the first English-speaking congregation in the community and the first English-speaking school. Our early roots were based in providing for the rural area around Norfolk and helping the community.
We outgrew our first church on 4th street and built a new church on 9th street. When fire destroyed that church in 1944, our present church on 11th street was built in 1950. Since then we have added an educational wing (1961) and a Fellowship Hall (2000). We continue to support programs that help people in the community.
In 2020, we celebrated 150 years of ministry in Norfolk!